The Garmin VIRB 360 was released earlier this year to much fanfare. It was the first consumer 360 camera to be able to shoot at a huge 5.7k resolution and it also come with advanced sensors as well as water resistance to 10m. It seemed to be be the perfect 360 action camera, and it certainly performs excellently, albeit with some software bugs which need to be ironed out. I've had my VIRB 360 for over a month now and have used it in a variety of situations and I'm very happy with the quality of the 360 video it can shoot.
One of the best things about the VIRB 360 is the huge range of accessories available that increases its functionality even more. Much like GoPro, Garmin have a whole army of accessories that plug into or connect to their cameras (in fact, the VIRB 360 also comes with a GoPro mount, allowing you to use GoPro accessories with it too!). With so many accessories available, which ones are going to be the most useful for the VIRB 360 in specifically? This is quite a unique camera with unique capabilities and with over a month of testing, I'm pretty clear on what accessories and extras would make the VIRB 360 even better.
Recommended Accessories for the Garmin VIRB 360
Extra Battery
This is definitely a must have, because the VIRB 360 battery can run down pretty fast. The trade off for shooting such good 360 video with half a dozen sensors running at once is that the battery isn't going to last all day. You can turn off some of the sensors and disconnect from the app and that will improve battery life, but even so, I'd really recommend getting an extra rechargeable battery to carry around with you if you intent on using the camera for a full day.
VIRB 360 Spare Rechargeable Battery
Double the battery capacity of your VIRB 360 and ensure you don't run out of juice.
Heart Rate monitor
One of the coolest features of the VIRB 360 is the Augmented Overlay, or G-Metrix as Garmin calls it. The software in the camera utilises the data collected by the sensors (GPS, accelrometer, compass etc..) and creates data overlays on the final video, which kind of look like something out of a sci-fi movie.
But the VIRB isn't limited to using the data of its own sensors, it can connect to other devices and use their data to show more overlays. The most interesting one in my opinion if the heart rate monitor – which is pretty self explanatory. Garmin makes their own heart rate monitor which is guaranteed to work with the VIRB 360. The device straps around you chest and monitors your heart rate, then sends this data to the VIRB 360. Here is a video showing the resulting overlay.
If you're going to be shooting activities where you want to convey excitement or fear, what better way than by showing your heart rate spike to 150bpm! This is a must have accessory for the VIRB 360 if you're going to be using it to shoot these kind of adrenaline pumping videos.
Garmin Heart rate Monitor
Monitor your heart rate accurately and display if on your 360 video using the G-Metrix feature.It only takes a few clicks!
Suction mount
This cheap but essential accessory is perfect if you want to ensure you can put your camera anywhere you want. The magic of 360 means that it doesn't matter too much which way the lenses are pointing, the whole 360 field of view will still be recorded. This opens up more places to set up your camera which would otherwise not be suitable for a single lens camera. A suction mount allows you to secure your VIRB 360 to pretty much any flat surface, so you won't necessarily need to bring a bulky tri-pod to your shoot.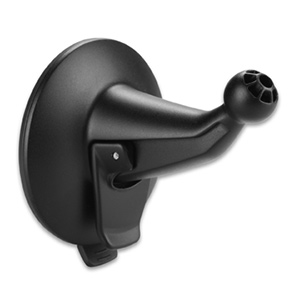 Garmin Suction Cup
Attach your VIRB 360 to any flat surface and vastly increase its shooting potential.
High Transfer Rate SD Card
If you don't have one of the more expensive and advanced micro-sd cards, then I'm afraid you are going to have to invest in one if you want to use your VIRB 360 at all. The VIRB shoots very large files which only the most advanced SD cards can handle. This isn't an issue with capacity, but of transfer rate. Standard or cheaper micro-SD cards simply won't work with the VIRB 360 and you'll need one that has a transfer rate of at least 80mbps. Here is one that worked for me.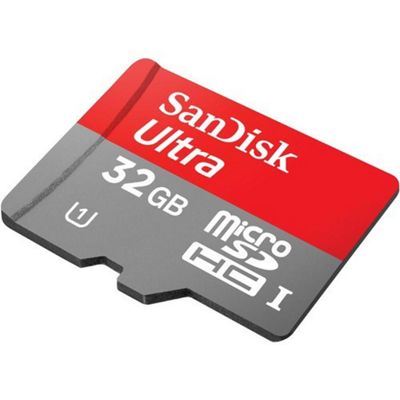 Micro-SD Card
Make sure you get a compatible SD card for your VIRB 360. Many do not work with the high bit-rate camera.
Powered Vehicle Mount
Any battery saving accessory, the official vehicle mount for the VIRB 360 also provides power to the camera, meaning you can record from your vehicle without fear of the battery suddenly dying. The mount securely holds the VIRB 360 in place which means it can be used on vehicles such as motorbikes and snowmobiles. This is the best way to record footage 360 footage from a vehicle and could even be used to turn your VIRB 360 into a dashcam.
Powered Vehicle Mount
Turn your VIRB 360 into a dashcam with this powered mount. Charges your camera as you use it.
Chest Mount
This is an accessory I'd not normally recommend for 360 cameras, primarily because the motion of walking around makes most 360 video unwatchable. It's only because of the VIRB 360's advanced stabilization features that I'm suggesting it. The VIRB 360 is very good at stabilizing video in post production, the VIRB app and VIRB edit software both allows for several types of stabilization to be applied to your video, all of which smooths out the bumps and vibrations.
I've attached by VIRB 360 to a chest mount and have found that with stabilization applied, the motion is hardly noticeable. There may not be a huge number of situations which calls for a chest mount to be used with a 360 camera, but here is an example of me using one with the VIRB 360
Chest Mount
Useful for making unique point of view 360 videos. Use with the Garmin stabilization.