Virtual tours are becoming extremely popular, partly thanks to Google Street View but also due to the rise of VR and the backing of Facebook. If you are thinking of taking advantage of this growing industry and becoming a virtual tour photographer, the first thing you need to think about is what equipment you'll need.
There are several specific pieces of equipment that is unique to virtual tour photography that you'll need to create 360 degree panoramic photos. There are also several options available for each piece of equipment, with varying price ranges. I'm going to suggest to you a cheaper to mid-range level of equipment that will suite those starting out. You'll still be able to produce excellent virtual tours, but it won't cost thousands.
Essential Equipment for Creating Virtual Tours
1. DSLR Body
A DSLR is a camera that you can attach several different lenses to. The picture above features both the body and lens, but for now just focus on the body. You may presume that a DLSR is the most expensive piece of equipment, but it doesn't have to be. You only need a DSLR compatible with at least 1 fish eye lens and it should also "bracketing" option.
Bracketing is when your camera shoots three photos at once at different exposure settings, this will be important later in the virtual tour making process. When searching for a DSLR, simply make sure it has the following functions:
Bracketing
Fish Eye Lens Compatibility
Self Timer or App Remote Control
I personally use a Lumix G85, a Micro 4/3 DSLR with a huge range of features, it's not too expensive and has all the necessary features for shooting 360 Panoramas. A much cheaper option would be the Nikkon D40x, a basic camera but with the right lens you'll still be able to shoot professional quality 360 panoramas.
Cheaper Option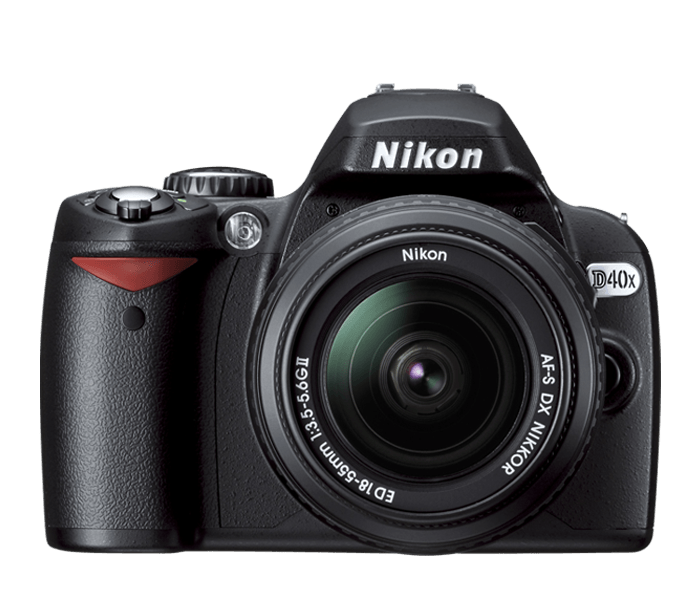 Nikkon D40X
A cheap DSLR body that's got all the features needed for a panoramic photographer
Best Camera
Pansonic Lumix G85
A micro 4/3 DSLR with several advanced features. My personal choice for virtual tour creation.
2. Fish Eye Lens
By far the most important piece of equipment you'll invest in is the camera lens. The Lens is what creates the image and determines the quality, so make sure it's a good one. Saying that, you won't necessarily need to get the most expensive lens either.
Why a fish eye lens? 
You will want to get a fish eye lens because these type of lenses shoot the widest angle photos, allowing you to capture full 360 degree panoramas in as few photos as possible. If you got any other type of lens you would need to take dozens of photos for each panorama, which would take a very long time!
So which lens should you get? The one I use is the Samyang 7.5mm Fish Eye, which is an excellent and inexpensive lens. There are many fish eye lenses available and generally the more expensive the better, but like I said, the cheaper ones are still good enough to create a professional result. Here are some excellent ones (check reviews):
Samyang 7.5mm: 
Samyang 7.5mm Fish Eye Lens
A cheap but excellent fish eye lens. Produces sharp images with great dynamic range. Manual focus only.
Nikon 10.5mm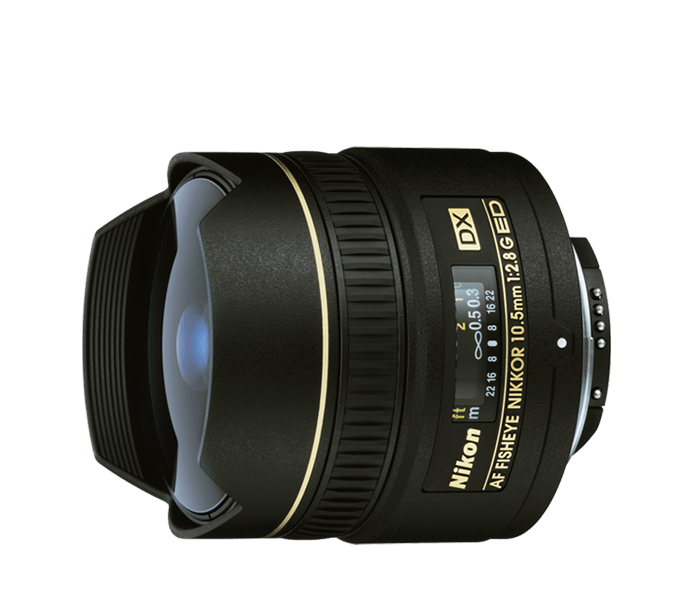 Nikon 10.5mm Fish Eye Lens
One of the best lenses for panoramic photography. Works well both indoor and outdoors. Compatible with Nikon DSLR's
Samyang 12mm (For Cannon DSLR)
Samyang 12mm Fish Eye Lens
Great mid-range lens that's compatible with Canon cameras. Offers huge 180 degree field of view. One of the best reviewed fish eye lenses available.
3. Panoramic Tripod Head
Unless you've worked in panoramic photography before it's unlikely you've ever seen or used a panoramic tripod head, but these are what make shooting virtual tours possible. These devices attach to the top of your tripod and hold your camera. They are designed to spin around on the spot in every direction, allowing you to create your panoramic image. Panoramic tripod heads vary in price and ability. Some require you to move the tripod head manually and others can do it automatically.
Depending on your budget, here are two options that both work well but are in difference price ranges.
Neewer manual tripod head
Neewer Panoramic Tripod Head
Manual tripod head with 360 field of view. My choice of affordable tripod heads and perfectly usable with almost all cameras.
Automatic tripod head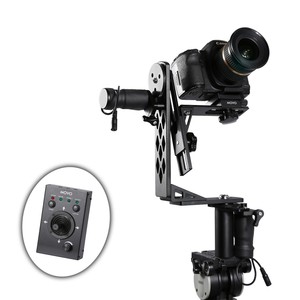 Movo Motorised Panoramic Tripod Head
This motorised tripod head makes taking 360 panoramas even easier as well as more accurate. Includes remote control and adjustable motor speeds.
See Also: How to Start a Virtual Tour Business 
4. Tripod
In order to shoot accurate and high quality panoramas for virtual tours, you need to ensure your camera is steady and stable at all times. Panoramas are impossible to create without a tripod to keep your camera in the same place when shooting your images. When choosing your tripod, ensure that it can reach a height similar to the average height of a person, and that its compatible with your panoramic tripod head.
Ideally you should get a tripod made of metal rather than plastic, as these can carry a heavier weight and are usually more stable.
Recommendation
The tripod I use for panoramic photography is the Ranger 57″ Aluminium tripod. I find it to be very steady, able to deal with heavy weight and very compact.
Ranger 57
Sturdy metal tripod that will be able to hold your camera in place as you create your virtual tour panoramas.
This is all the equipment you'll need to become a virtual tour photographer, and there are options available for different budgets. Of course, if you are able, the most expensive equipment usually leads to better quality panoramas, but even the cheapest equipment will still be able to produce high enough quality image to create professional virtual tours.
See Also: Best 360 Cameras for Virtual Tours